We interviewed Olivia Nava of Juabar on August 9th, 2013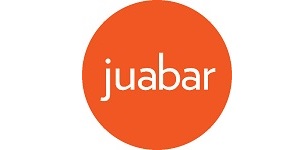 What is your role with Juabar?
I am the CEO and I focus on business strategy, partnerships and funding.
Is Juabar in business?
Yes, we launched commercially a few weeks ago, in the first week of July at the biggest trade show in East Africa. My co-founder, Sachi DeCou, and I have been working on Juabar full time for the past year.
Leading up to our launch we co-designed our first prototype with our Tanzanian colleagues then made a few iterations of our prototypes prior to launching a 9-month pilot to test the business case of the product for our end users/operators.
How many people does Juabar employ.
We currently have five employees. This includes myself, my two co-founders and two partners on the ground in Tanzania.
Where is Juabar based?
Juabar is based both in Dar es Salaam, Tanzania, and in Oakland, California. My co-founders and I split our time evenly between the two places and our operations are primarily in Tanzania.
Who are your customers?
Our customers are business-minded individuals in Tanzania. The ideal customer is a community leader, organization or someone who has multiple income streams and can understand how to optimize Juabar as business opportunity and community resource.
What is the problem you are trying to solve?
Providing a reliable and consistent energy source to charge devices, like mobile phones, and save individuals time and money using other options. Right now people are spending money and time traveling to a charging location, we come in to provide a local alternative. We are also working in the economic development sphere on a broader level as we are providing energy access as a service for a business-minded individual. As a franchisee, we want to make it easy for these individuals to continue to grow their business.
How did you become interested in this problem?
I was involved in development work in Mozambique early in my career and had an opportunity to go back to Africa during the summer of 2011 as part of my MBA. My colleagues and I went to Tanzania to research solar energy and better understand the energy energy experience of Tanzanians at different socio-economic levels. This trip reinvigorated my interested in working in Africa. After I completed my MBA we had an opportunity to prototype the concept we developed from our research, which was the early idea of a Juabar charging kiosk, and just never stopped. Juabar is centered in Tanzania because of our networks, both professional and personal, as well as the favorable conditions of promoting solar energy adoption in that market.
What is your solution to the problem?
Our solution is an electrified pop-up charging kiosk and service distribution point designed to be run as a local business. As a product it is a charging and connectivity hub for off-grid communities, as a service it provides reliable local charging and energy access and as a business it is a leased franchise that sells not only the service of charging but other products as a distribution hub.
What are your major challenges?
On the ground our main challenges is not having a firm grasp of Swahili. When using a translator, on the spot communication is a bit difficult and some things get lost in translation. We are learning the language, but unfortunately there's no way to just enter a chip into our brains. Also, we are hopeful that we can use local manufacturing for our kiosks but exploring and sourcing materials is a laborious task that can be very time and resource consuming.
Has the William James Foundation helped you?
The WIlliam James Foundation has been really helpful with the feedback. I don't think we realized in the first round how thoughtful and high quality the reviewers would be and we were blown away by the extent of the feedback. After reviewing our first round feedback we really stepped up our game for the second round and cleaned up our business plan to represent it as best as we could. The plan competition also acted as a timestamp to show where we were and how far we've come in our company's evolution.
The competition has been the best review process that we've been apart of because of the quality and accessibility of reviewers, who have been generous enough to provide contact information for further follow up.
What other resources have you found that are particularly useful for social entrepreneurs?
Since we won the Stiefel Family Foundation prize I'm excited about the pro-bono consulting services we will be receiving. As we recently pivoted our business model, its will be nice to access consultants who specialize in sales, financing and business plan development.